On the 7th of November, policy recommendations for better wetland management were presented at the final conference of the EU H2020 funded project Satellite-Based Wetland Observation Service (SWOS).The event, organised by IUCN, marked the final phase of the project after 3.5 years of implementation.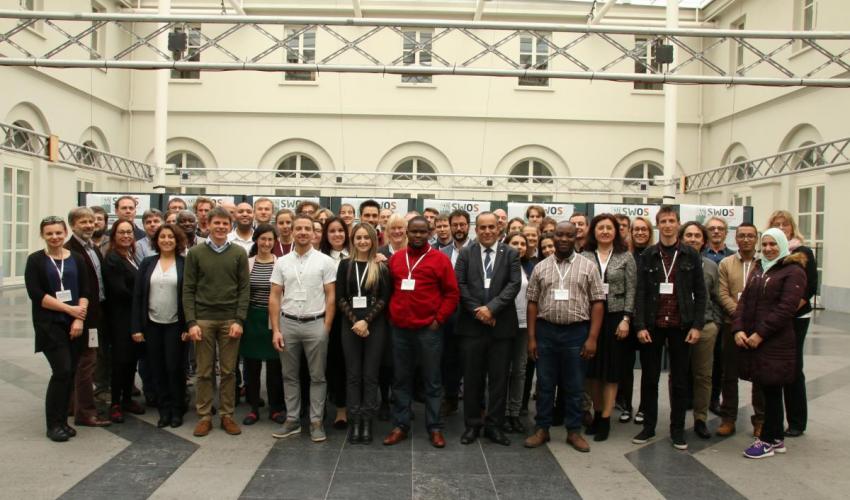 The recommendations were presented by Dr Dania Adbul Malak, Director of the European Topic Centre at the University of Malaga. The overall message emerging from the conference was that existing policies that impact wetlands need to be better implemented and coordinated.
Wetlands need to be treated in a 'holistic' manner, with their delimitation taking into account the ecosystem's hydrological and ecological functioning. Cy Griffin, EU Programme Manager for Wetlands International, remarked that SWOS was right to seek this change but could go further. He suggested that challenges to wetlands are not just environmental but are societal in origin. Therefore to deal with wetlands holistically, in Mr Griffin's view, we have to address societal behaviour as well as improving implementation of existing EU policy.
Another key outcome from the discussions on the policy recommendations was the consensus that emerged on the Water Framework Directive. The panellists remarked that the conclusion of the fitness check on this Directive should be the retention of this important piece of legislation to secure the health of our wetlands. "Not only there should be no regression in the EU environmental standards, but mainly we need to ensure an enhanced swift implementation of this crucial EU law", said Alberto Arroyo Schnell from IUCN.
SWOS very much hopes that these policy recommendations will be taken up by policymakers in their discussions on the 2030 Agenda for Sustainable Development, future resolutions of the Ramsar Convention as well as the post-2020 biodiversity framework. As Paul Ouedraogo, Ramsar's Senior Adviser for Africa, remarked in his keynote speech earlier in the day, wetland losses throughout history have foreshadowed the fall of civilisations and we have lost 35% of wetlands worldwide from 1970 to 2015. Consequently the SWOS policy recommendations should be urgently implemented so that we can halt the decline of wetlands.
Blog on SWOS website